SICKOMANIA has been in the studio throughout 2023 recording the sequel to their debut album.
Now the band is ready to show a new side of their universe … Are you ready???
Sneakpeak of new songs from the upcoming album !!!
SICKOMANIA is a Danish/Swedish metal act formed in 2019. A constellation of some of the most talented musicians in the Scandinavian metal scene with extensive experience in various bands past and present including Timeless Hall, Dominus, Shadowspawn, Furious Trauma, Scar Symmetry, Deadflesh, Cinerator, Loch Vostok, Manticora, Lucid Legends, Moratorium, Carnal Forge, Nightrage and many more … The self-titled debut album was released in November 2021 (both on Vinyl, CD and streaming) via Gateway Music and Sliptrick records.
SICKOMANIA plays metal, where both magnificent melodies and fierce aggression twist and merge in a universe completely outside fixed genre frameworks. It is detailed music played with great energy, curiosity and added an almost cinematic angle. A modernization of the style and grandeur of iconic mid-eighties releases from Metallica, Slayer, Megadeth and Mercyful Fate with today's juice, energy and power.
SICKOMANIA have completed their second album and are now looking for a label to release this in 2024.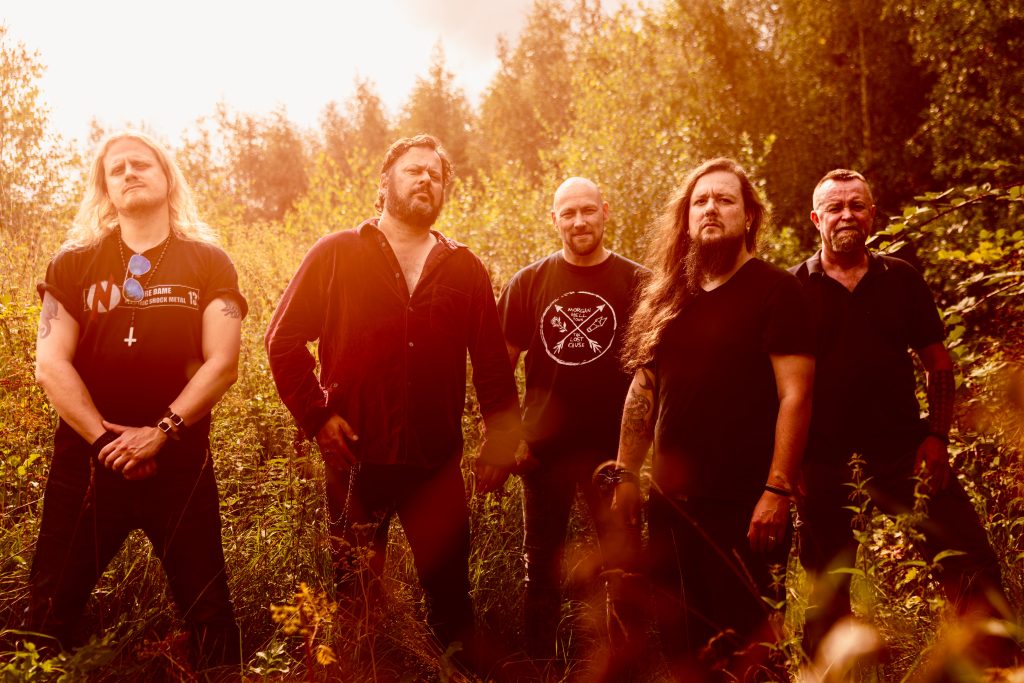 Daniel "Steely" – guitar
Kenneth "Fyrsten" – vocals
Arne Lunde – guitar
Lawrence Dinamarca – drums
Jesper K. Olsen – bass
Some OLD STUFF!!!